Alarm Locks Networx product meets the high standards of todays high level access requirements including HIPPA, and …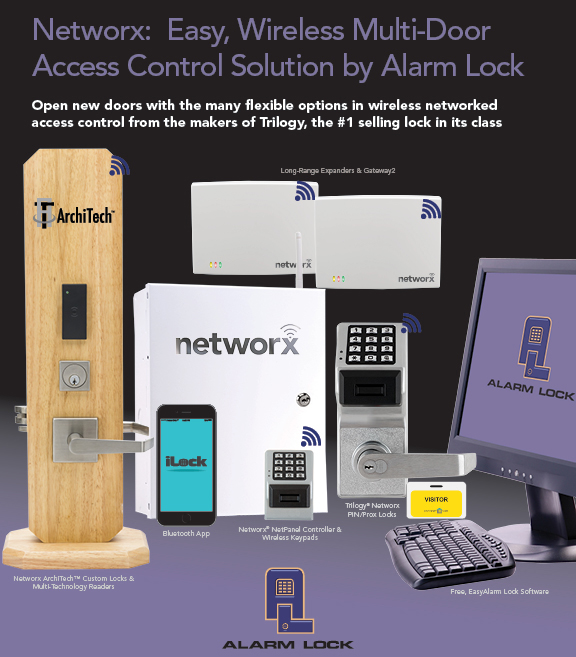 Certified professional Networx product installation and set up is one of our specialties. Feature rich affordable access products to meet any budget.
Networx Standard for commercial and industrial applications and the beautiful ArchiTech line of products if a sleeker look is your preference. Great for High Rise residential applications.